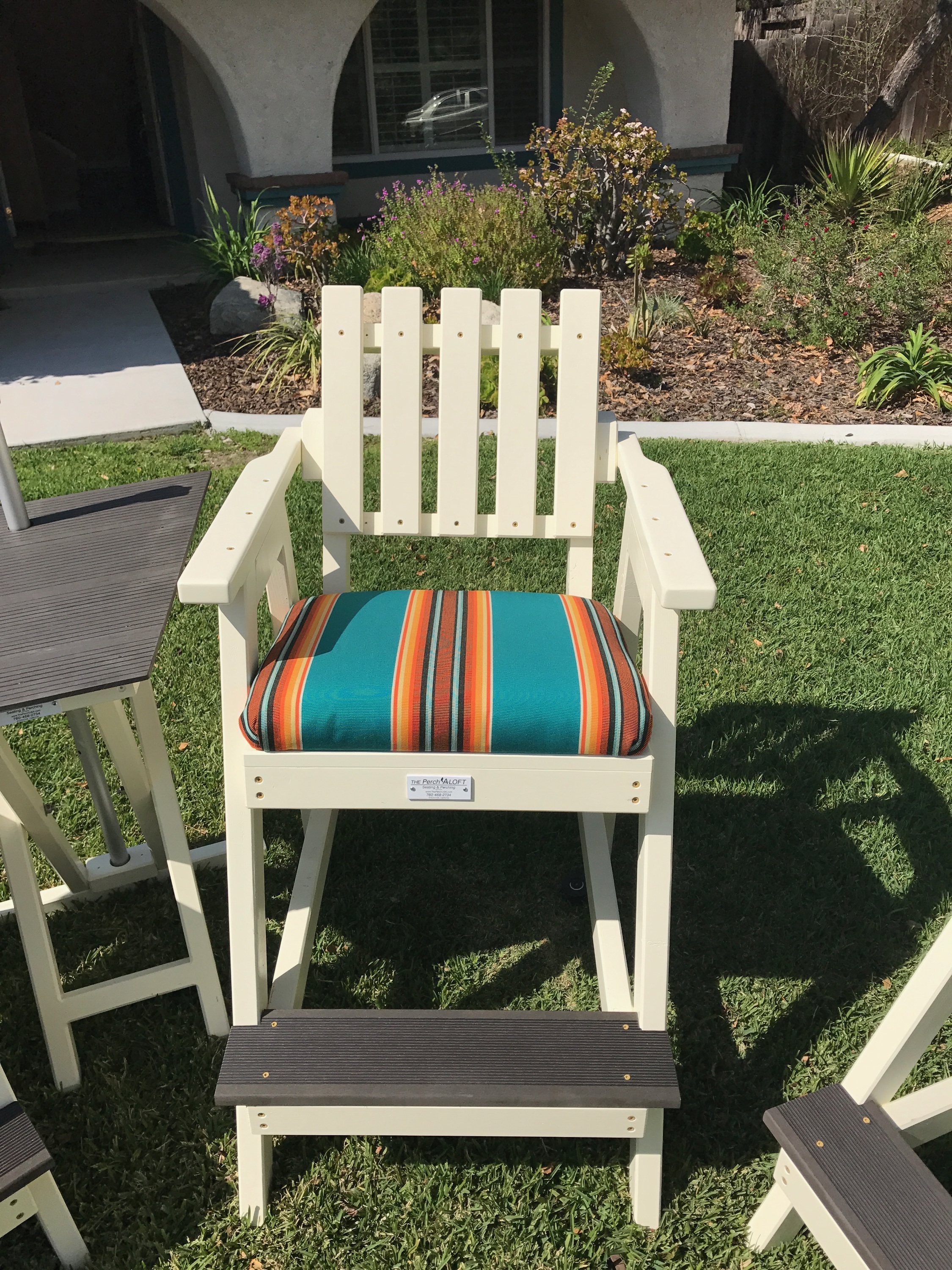 ALOFT Single Chair
Starting At $650.00
The ALOFT Chairs are closer to the ground but give you the same edgy styling and ergonomic design that allows for sustained viewing comfort for hours at a time. These chairs have a seating height of 28" and come in single and double adult configurations. With proprietary angles engineered into the chair, your seating posture is more fully supported in the lower back and pelvis. There is a composite footrest to alleviate seating posture stress to the lower back, pelvis and legs.
Features:
1 person seating
Comfort and stability
Wide set steps approaching from the front
View more details, color swatches & add-ons below.
The custom upholstered cushion comes with 2" high-density foam in the seat, and are wrapped with Sunbrella® fabric in colors that match your theme or décor. The body of the chair is made up of 3 types of structural wood and a composite material that is sustainable. Paint and fabric color schemes can be selected by you and can follow your company design or décor. All construction hardware utilizes coated or stainless steel to provide the greatest resistance against weathering, corrosion and failure.
Customized color of the structure and canvas cushions are based upon request.
We can customize just about any feature on your Perch to reflect your colors, company logo, theme or history. We can incorporate beer bottle and glass storage below for convenience, and enhance the design. Our goal is to provide you an added value to enrich your Employee and Guests experience!